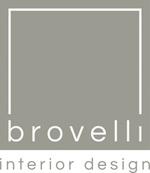 "We love our new elegant kitchen which has been beautiful designed"
What we do
Brovelli Interior Design provides a full interior design service in the domestic, commercial and hospitality sectors which can go from general advice to complete project management.
We are specialised in furniture design and creating a beautiful innovative, luxury, functional and personalised design unique to clients' home tailored to their specific life style and budget.
We are always happy to visit our clients and discuss our services in greater detail.
RESIDENTIAL AND COMMERCIAL INTERIOR DESIGN
We incorporate your style and personality in the design scheme. We are totally independent providing clients with the flexibility to choose the best solution that matches their needs and suits their budget. We are not restricted to one supplier or furniture company.
INTERIOR ARCHITECTURE
From small scale to more ambitious new build projects we design with our experience and creativity to optimise, harmonise and enhance the quality of life in your interiors. We source with knowledge of materials from across the world to utilise in the creation of spaces which are functionally safe, efficient and aesthetically pleasing that make our clients' home completely unique and personalised.
BESPOKE FURNITURE DESIGN
With our experience and knowledge in design and market furniture we make sure that your furniture is created just for you as a unique piece of art. We create beautiful innovative and inspiring designs custom made to your home. Every single project is special for us and we work with passion and dedication to design beautiful made-to-measure furniture that is perfectly matched to you.
LIGHTING DESIGN
Light is essential and much-overlooked part of interior design. Our meticulous approach and attention to detail will enhance the design scheme as we are very aware that a lighting plan can make a huge impact and difference in a project.
FABRICS AND SOFT FURNISHING
We supply fabrics from both leading manufacturers and small boutique designers. We are constantly sourcing new collections and new inspiring design and materials and are up to date with the market. With our experience we provide a creative eye to help find the right look for you home.
COMMISSIONING ARTWORK
We source and commission works of art that enhance the project.
WORK WITH DEVELOPERS
We can work with developers from the early stages of a project to combine our interior design and home staging skills, creating an interior that appeals to the maximum number of potential buyers and the highest sale price. We work with clients to create a budget and stick to it.
HOME STAGING SERVICES
It is a great marketing tool that involves using interior design techniques to redesign and dress a property maximising its marketing potential. People that want to sell their house and need to increase its appeal to potential buyers.
How much does it cost?
Interior design fees vary according to room size and type of project or work and will be detailed in a letter following the initial briefing meeting.
During this visit we will discuss what are your requirements and needs, while identifying individual style and taste, explain how we can help and clearly identify the costs and project timelines.
To help clarify the process we offer an initial consultation at £100 which is fully deductible from the final order.