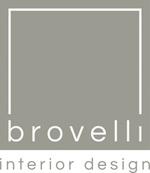 "We really appreciated her professionalism and feel like she transformed our living room"
How we work
From creative collaboration through to technical drawings and project management we are there every step of the way to ensure that the design project is implemented correctly and within budget.
Design scheme involves:
THE BRIEF. It is a first stage of any project. We will identify your taste, your requirements, needs, budget and deadline. Surveying your property's interior in detail, including photos and drawings.
SPACE PLANNING. It is an integral and basic part of the design process whatever you are reshape your interior architecture or creating a new furniture composition for the room.
MOOD BOARD. It is a great way to visualise how the final room will look together with the design drawings it will help you to visualise the complete design.
CONCEPT DEVELOPMENT. This process can take from a few days to a few weeks to complete, depending on the scale of the project. This includes all finishes, window treatments, furniture and lighting design etc. During this period we liaise with the client closely at all stages and adjust the scheme accordingly.
PROJECT MANAGEMENT. This is of great importance. We will manage your design project for you through to completion. We provide you with all the tradesmen or contractors to carry out every aspect of your project and we ensure the smooth project delivery.
THE FINISHING TOUCHES. It could be the dressing of the project with accessories or piece of art or checking if everything has been installed and done properly.